These Holiday Shopping Hacks are Your Best Present
---
Editorial Note: Our editorial team's content is not provided, commissioned or otherwise endorsed by any financial institution or partner. The opinions, reviews or recommendations expressed in any article mention are solely those of our editorial team.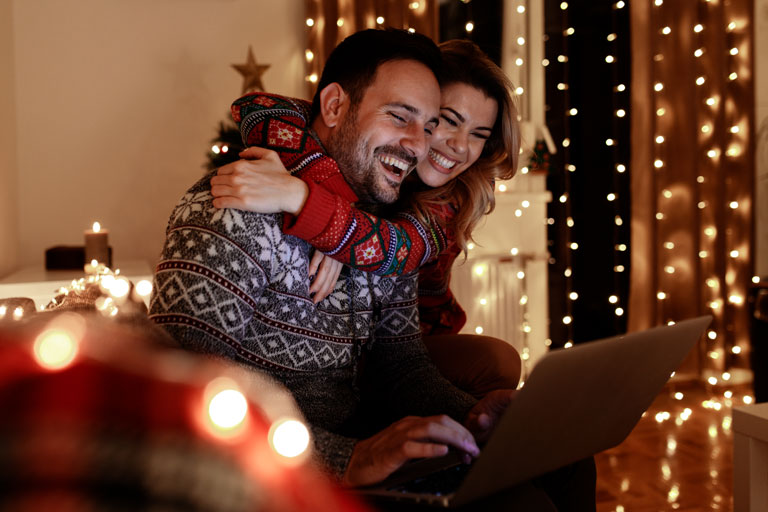 Figuring out the best gift ideas for friends and family can be tough. But figuring out how to get all those gifts while battling supply chain snags and rising prices is going to start looking easy. That's because we've put together a list of smart ways to save big this holiday shopping season. Let the festivities begin!
Never settle for the first price you see
Thankfully, the days of driving all over town to hunt for a better price are long gone. Making sure you always get the best deal just got much easier. An efficient online shopping tool can deliver the lowest prices on all the purchases you're going to make anyway. And skipping savings like that just doesn't make sense. alerts you to better deals while you shop.
Finance your purchase with a 0% APR card
Rewards points have become an enticing way for shoppers to get more bang for their credit card bucks. However, there's another powerful way to get rewarded. One that's perfect for saving on big-ticket purchases. This isn't about points. It's about time. And with the holidays around the corner, the time for hardcore shopping is approaching. A card like the Chase Slate Edge℠ lets you shop from one holiday season to the next — a full year — while paying 0% Intro APR. That's 0% Intro APR on Purchases for 12 months and 0% Intro APR on Balance Transfers for 12 months, then 14.99 - 23.74% Variable. This Chase card comes with a little gift for the season, too. You'll get a $100 bonus on your statement when you spend $500 in your first six months from account opening.
Let Your Favorite Brands Do the Work for You
Protecting your online privacy has become a hot topic. While we're all for keeping your sensitive information private, every now and again it's okay to let a company know some of the moves you're making. Allowing your favorite brands to follow your interactions via cookies and history tracking will let them keep items in your cart when it's time to return to purchase, send you emails with exclusive offers, and let you know when an item is low in inventory or back in stock.
The Bottom Line
With a little planning and a new credit card at your side, this holiday season won't seem quite so stressful. Shopping tools like the ones we've pointed out can help you save time, money, and energy that all deserve to go back to you and yours. So, start earning those rewards and remember to pay special attention to the offers that make the most sense for your personal shopping and spending style. That wasn't so hard. Now you'll have plenty more time to enjoy the things that really matter… like another sip of eggnog.