Bottom Line:
$200 online sign-up bonus offer
3% cash back on gas, online shopping, drug stores, home improvement, dining or travel
2% cash back at grocery stores and wholesale clubs
NEW - You can earn cash back and avoid interest charges for 15 months with this card
No annual fee
The Bank of America® Customized Cash Rewards credit card is offering a $200 bonus plus 3% cash back, making it hands down, one of the best deals out there right now. I've reviewed hundreds of credit cards over the years, and the perks of this card are so good it has earned a prime spot in my wallet.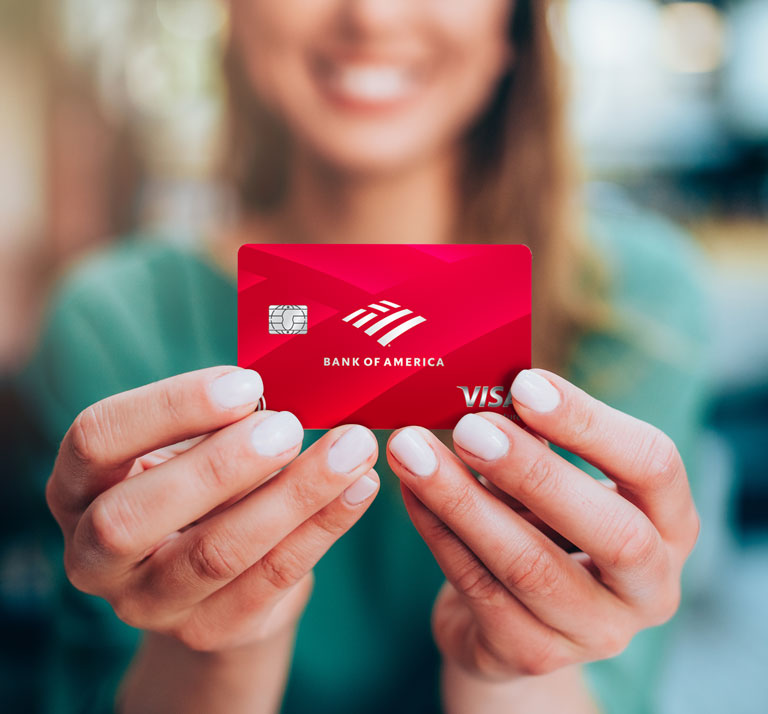 Sign up today and get $200 online cash rewards bonus after you make at least $1,000 in purchases in the first 90 days of account opening – that's like getting 20% cash back on spending $1,000!
Looking to make a big purchase? Of all the perks you can get on a credit card, among the most valuable is, well, nothing: a 0% introductory rate. This Card offers a 0% Introductory APR for 15 billing cycles on purchases and for any balance transfers made in the first 60 days, 13.99% - 23.99% Variable APR on purchases and balance transfers after that.
This Card offers an incredible 3% cash back on your choice of six categories and 2% at grocery stores and wholesale clubs like Costco, Sam's Club and BJ's. Note that there's a $2,500 cap on combined 3% and 2% cash-back purchases each quarter. Beyond that, you'll earn 1% cash back.
The 3% categories you can choose from include:
Online Shopping
Drug Stores
Dining
Travel
Gas
Home Improvement
You choose the category you want to earn 3% cash back in – which is pretty incredible – but what's even better is that you can change the category once per calendar month depending on what's going on in your life.
Cash back on your terms – 3% cash back in the category of your choice
---
For example, I'm hoping to build a new deck in May so I'll switch to the 3% home improvement category. Across June and July, I'll be hitting the road for some fun weekend getaways so I'll switch to 3% on gas or travel bookings, while the holidays will see me taking advantage of 3% back on online shopping. It's cash back rewards at its most personal.
Your category stays the same until you change it, giving you the ultimate flexibility. Unlike other cash back cards, there is no bonus category activationrequired, and the categories don't rotate.
Suggested Credit Score
If you apply for Bank of America® Customized Cash Rewards card you should have a high likelihood to get approved if you have good to excellent credit (usually a FICO® Score of at least 680). The higher your score the more likely you are to get approved. You can potentially get approved with a lower score but it's a roll of the dice.
Should You Get This Card?
Yes! Simply put, the Bank of America® Customized Cash Rewards card is among the best cash-back cards I've come across. This Card is the perfect fit for pretty much anyone because you make it your own. The flexibility to earn 3% cash back in the category you choose is unlike any other card I've seen before.
Add in no annual fee, a $200 Bonus Offer and over a year of 0% intro APR, there's a lot to love with this credit card.
Click here to learn more about the $200 bonus offer and getting 3% cash back on online shopping.